Malcolm Holcombe | Delivering the Storm

by Richard Cuccaro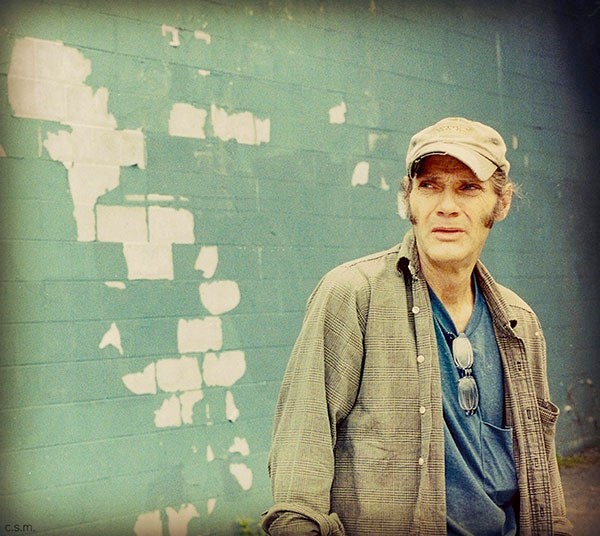 Sometimes the thunder is soft, off in the distance. The rumble speaks of tremors in the heart. You know what's coming, though. At some point, the storm will arrive, full blown, growling and roaring. Malcolm Holcombe's hands will pound his guitar and will pluck the strings so hard, you wonder if they're going to break. Pull-offs, hammer-ons and bends will fly into air that's turned electric. The Travis picking style will pour with abandon, but never lose its preciseness of expression. He'll rock back and forth in his chair and shake his head as if ridding himself of some dark vision or demon. The rasp of his rich baritone will deliver wondrous stories of ordinary working folk. In that voice, though, they'll sound like heroes — as well they should. And those eyes — they blaze as if they've seen too much. There's a weariness in them in spite of his energetic performance. They've seen miles and miles of hard living. No matter … we're in the heart of the storm and it's glorious.

Roots

Malcolm Holcombe was born in 1955 in North Carolina. He grew up in Weaverville, about 10 miles north of Asheville, in the western part of the state near the Appalachian Mountain Range, the part they call the Great Smoky Mountains. His mother's records ran from Jose Iturbi to Tennessee Ernie Ford. Early on, she bought him a guitar from Sears Roebuck, but a toddler cousin, learning to walk, took a couple of steps and sat on it. The fascination stuck, though. An uncle played guitar on the radio — "fire and brimstone" Malcolm called it. Although their TV got only one or two channels — Malcolm had to go up on the roof and turn the antenna to receive the signal for the second station — they'd get to watch Flatt & Scruggs every Saturday. Malcolm recalled how Earl Scruggs held his guitar up to his ear, playing "Wildflower," Travis style.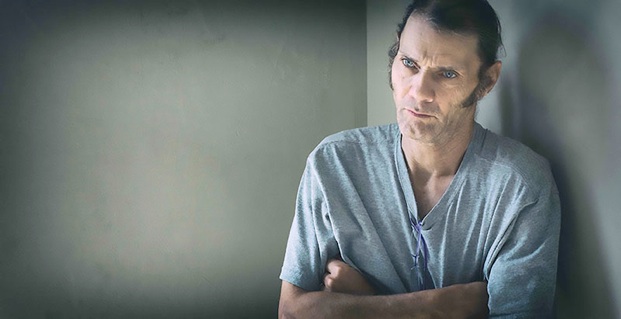 The Performing Begins
When he was 12 or 13 years old, his dad bought a Suzuki for about $50 from a little pawnshop that "looked like a morphine den." Malcolm had a chord book by Mel Bay and learned from that. Other kids in the neighborhood had guitars and they got together and formed a folk group. Malcolm didn't have the singing voice that some of the others did — two girls in particular — so he "plunked along" on rhythm guitar. They played Peter, Paul and Mary and Woody Guthrie songs at the local car wash and in high school programs. He might not have known it then, but this was going to be his life: "I enjoyed pickin' and singin' — I loved the sound of that acoustic guitar when it's against your body and against your ear. It's like quicksand — it pulls you in," he told me. A comment following a Malcolm YouTube video states: "I went to high school with Malcolm.  He always had the music in him and always seemed to be picking a guitar. It's his life and it shows."

The Early Road

Following high school, Malcolm tried college and a tech school, but quit to follow the music road. He was playing in restaurants in 1975 and playing in bars by 1976, bouncing around the Southeast. Malcolm considers himself lucky to have partnered with Ray Sisk in a trio during that period (Warren Haynes, Government Mule, Happy Traum and the Grateful Dead have covered Sisk's song "Glory Road"). Malcolm also played in a duo with singer/songwriter Sam Milner. In 1985, they released a vinyl record, Trademark.

Nashville

Malcolm moved to Nashville in 1990 and found a job working at Douglas Corner Cafe as a jack-of-all-trades. He took out the trash, mopped floors, washed dishes and even flipped some burgers. He had, over the years, acquired a bit of a drug and alcohol habit (which, however, never stopped him from playing).

Malcolm credits owner Mervin Louque with providing him with steady money during the years while he was still finding his way. Malcolm would work in the back, doing whatever jobs he had on any given night, then, at the end of the evening, come out on stage and perform. His appearances became anticipated events, part of the local lore. It was here that he developed his signature balls-to-the-wall style.

In the early '90s, Dennis Locorriere (former lead singer for Dr. Hook and the Medicine Show), while singing as a solo act at Douglas Corner, spoke fervently to the audience about how a performer is (and should be) expected to DELIVER whenever they're onstage. Malcolm said he might have been working as a bar-back that night, so he got to see what was happening onstage. He said, "That's the key word: 'Deliver.' That hit me like a ton of bricks. It meant, 'Either you're serious or you need to sit down and go back home.' I try to deliver the song for the sake of the song."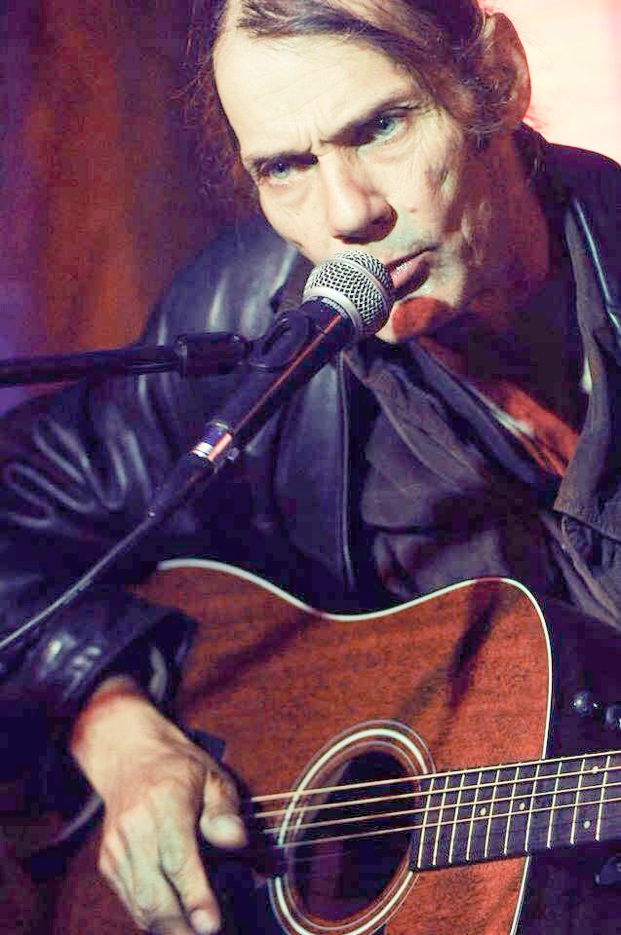 Malcolm speaks glowingly of Tony Arata (whose song "The Dance" became Garth Brooks' signature song) as both a singer/songwriter and guitarist. He also credits monster singer/songwriter Pat Alger (who's written hits for Nanci Griffith, Kathy Mattea, Garth Brooks and many others) Both Arata and Alger, who have been inducted into the Nashville Songwriters Hall of Fame, would invite Malcolm onstage when they played Douglas Corner Cafe and the Bluebird Cafe.

The Malcolm Canon

Malcolm met producer Ray Kennedy and they've worked on many projects together. To date, Malcolm has 15 released albums. His most recent are Another Black Hole and the 20-year commemorative The RCA Sessions.

When I tried to press Malcolm about when he started writing original material, he demurred, saying, "I don't think about it much. It's kind of like it is now — blatant thievery, because there's really nothin' new, writing-wise. People think they're gonna come up with something new — a new style of hot rod and they've got to have a chassis from Ford or Chevrolet — whether it's a Toyota or not." Ray Kennedy has said, "Malcolm Holcombe is fiercely striking every time you encounter him on or off stage. You just get sucked into his extraordinary world of the twisting of words and wisdom that come from a bottomless well."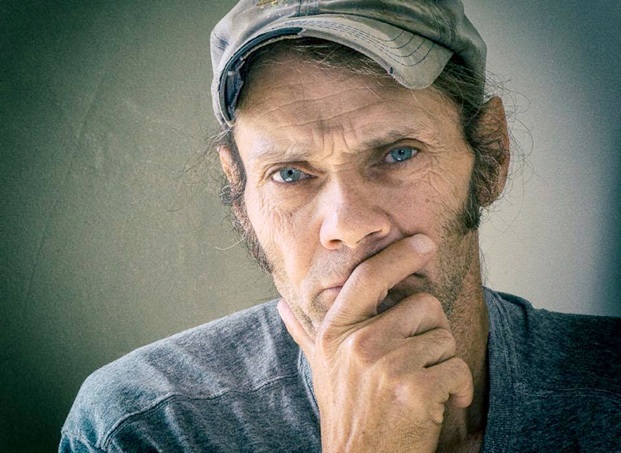 However, Malcolm's take on the world of blue collar survival — and his expression of it — hardly qualify as thievery. While he's correct that all songs have their precursors, he copies no one. His observations and their musical delivery filter honestly through his roughhewn but penetrating sensibility. As we hear on the title track of Another Black Hole, remaining unconscious above the basics of survival comes with a certain obtuseness: That dollar store streetlight whisperin' cheap / Words stuck in the air (I say) / You're piss poor listenin' (but you're) so debonair / Livin' in another black hole / livin' in another black hole. "To Get By" explores the theme further:

I scribbled down some grocery list / The kind on the frigidaire / Rice's grocery down on main street / We got credit there / To get by, to get by / To get by, lord, to get by.

The RCA Sessions is a live in-studio compilation recording of most of Malcolm's more revered tracks. I was gratified to see that my favorite, "Butcher in Town," was included. If there's a recurring theme in Malcolm's repertoire, it might be how little the machinations of the rich mean to people who sweat for a living: No wind no rain / Keeps a good man down / Sweatin' and a grinnin' / Way down south

Chorus: You ain't from here / When the shit hits the fan / There's more meat on a pencil / For the butcher in town

Whiskey money / Money and gold / Splashin' spit / Hard to swallow … Hundred dollar bill's / Jus' backpocket preachin' / No sign to the edgewise / Drinkin' good whiskey … I don't claim a thing / Not a two-bit clue / But somebody whispered / War kills the truth …

You ain't from here / When the shit hits the fan / There's more meat on a pencil / For the butcher in town.

I first heard the song when Malcolm performed it live at Kathryn's Space on the Lower East Side of Manhattan (see listings). The storm was in full force that night. He rocked and roared, casting his spell on the entire room. I took videos of everything, including "Butcher in Town." That video is on YouTube. There are others online which might be better, but this one is mine and it gets every bit of the Malcolm hurricane.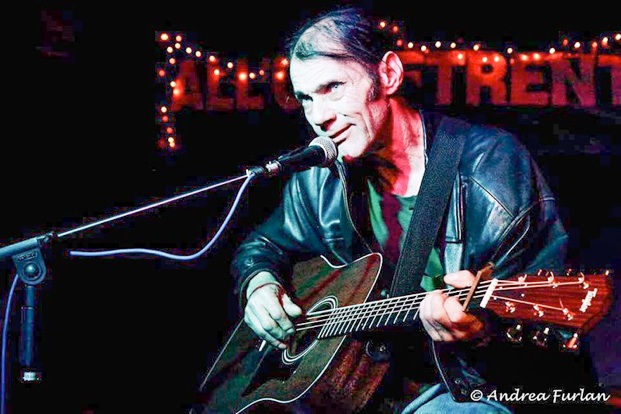 The Upshot

Malcolm has been sober for 13 years. He's happily married and praises his wife for keeping him on an even keel. He's been getting greater and greater recognition for his uniquely gifted manner of getting a song across. When he's asked how to account for  his good fortune at this stage of his life, he's responded (more than once) "I don't know. I think if you hang around the barbershop long enough, you get a haircut."

When Malcolm comes around, don't hesitate. Just buy the damn ticket. He's willing to share the haircut.

Upcoming area appearance:

Sep 30   Spiral Sounds, Paulus Hook, Jersey City

Website: