The YaYas'

Synchronicity

by Richard Cuccaro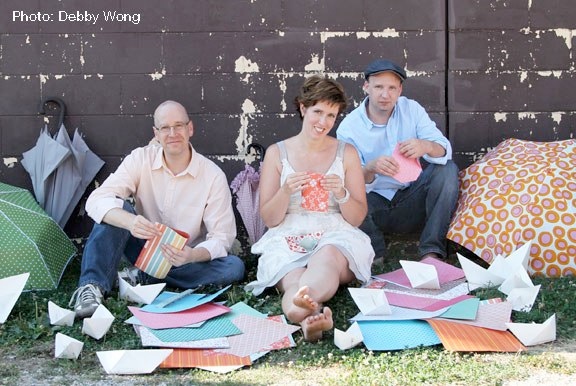 Once again, the piano chords insistently announce "that" song. The one I've played about two dozen times already. The guitar is strumming a jaunty pattern. The lead singer begins, her voice with that little catch in it which always works its way past my defenses.

I'm a girl who has two brothers

They are both older than me

We had one amazing mother

She was gone at 53…

Gotta stop counting up the cost

Can't live my life in terms of what I've lost…

friends, lovers and childhood places come drifting back into focus…

It's yet another instance where singer/songwriter Catherine Miles has pierced my sensibilities. The band in which she sings lead vocals, The YaYas, has just released a new album, Paper Boats. The song, "All these Gifts," is from that album, and epitomizes her command of the songwriting craft and her vocal abilities.

She's part of a close-knit team. With her husband, Jay Mafale on guitar and old friend Paul Silverman on piano, she forms the point at which the lineup, in tandem, pushes its way into the listener's heart.

I first saw them perform at the 2009 Tribes Hill Annual Meeting and Hootenanny at the historic Hammond House headquarters in Valhalla, NY. Behind the Revolutionary-era house, numerous artists stepped onto the small outdoor stage. Amid a lineup of very talented performers, for me, The YaYas stood out. As they played, something inside of me lit up. Hearing them again, on a number of occasions, their brilliance reinforced my initial impression.

They often get asked how the name came about. Quoting from their website: "…the name simply came from a goofy inside joke about 'the little man that lives in Paul's mouth whose name is YaYa.' …it's just a silly little piece of Paul's childhood that makes them smile." —It wasn't supposed to last— "The truth is they never intended to keep the name, planning to use it only until they found 'a better one.' —But the name stuck— "People don't tend to forget it, even when they don't remember our individual names."

Much of their work carries the style and emotional power of musical theater, something I'm very fond of. All three were aspiring actors when they met, appearing in a production of one-act plays. Once they found out about their mutual interest in making music, in small increments, their path revealed itself. During a 90-minute conference-call interview, amidst many laughter-filled moments, we learned about each member's individual path and what brought them together.

Jay Mafale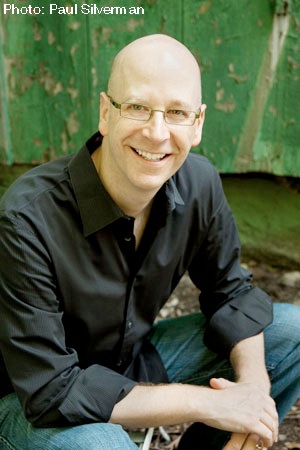 Jay grew up in Bristol, CT. Neither of his parents had musical ability, but his father played Sinatra records all the time. Jay could sing along with every verse. He was interested in how the orchestra backed up Sinatra. When he was 12, his parents took him to a Sinatra concert and he was thrilled to watch Buddy Rich drumming.
He played clarinet for a while in middle school, "first chair, 3rd clarinet," as he describes it: "best of the worst in the clarinet section."

Jay got interested in acting and went to a performing arts high school. He attended The Greater Hartford Academy of Performing Arts. His strength wasn't in music, however. It was acting. He went on to Hoftstra University in Long Island, NY and majored in Drama. Through all this, his stage presence developed immeasurably. "Technically, I'm a classically trained actor," he says.

His roommate was "an incredible guitar player," and "didn't mind me playing with his toys." He showed me one or two chords, and from there, I taught myself how to play." He bought guitar instruction books and used the chord charts to learn more. Around this time (1988-89), he was heavily into James Taylor and Paul Simon. He says also, without a trace of irony, "I really can't get enough of cheesy '80s music."

Jay states that a lot of his guitar parts are failed attempts to use other styles. "I take the shortcomings and try to make them my strengths."

He played in a band ("101," named for their dorm room) in college with an electric guitar borrowed from a friend. 

After college, he knocked around New York City, auditioning and acting in shows. He did some sidewalk busking and was approached by a Scotsman to play in his band. He accepted and performed with the band for a year.

At this point, Jay took a part in a one-act play, part of a production of a "Night of One-Act Plays" (there were three). He met Paul, who was the lead character in the play he was in. Jay's character was the "second banana" to Paul's. Catherine, who was already friends with Paul, was in another. Although Paul and Catherine had never met Jay, they had also attended Hoftstra University. Paul introduced Catherine to Jay.

After they found out that they were all into music, they'd go over to Paul's house and play just for fun doing covers of Sheryl Crow, Bonnie Raitt and others. This went on for a couple of years. Eventually, they decided to check out a couple of open mics "to see if anybody else liked what we did." It turned out that a lot of people did. Particularly, the venue owner who offered them a gig.

Catherine Miles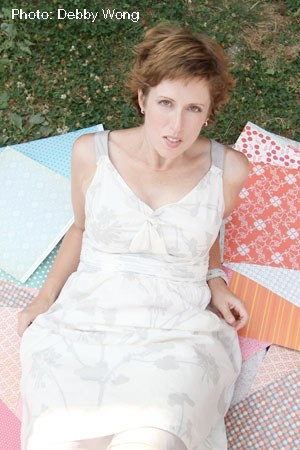 Catherine grew up in Centerport (Long Island), NY. Her singing began so early in her life that she can't remember when she started. Although no one else in her family had musical talent, her grandmother, who loved to sing, lived next door. They'd go for walks and sing together. Asked to pin down when she started (2 or 3?) she said, "I don't ever remember not singing with her." She remembers the "silly" kid songs they sang, "I've Been Working on the Railroad," "Row, Row Your Boat" and "Little Sir Echo." Somewhere around the 5th grade, she auditioned for and was admitted to the chorus in school. "I was lucky. The chorus, from grade school through high school, had really great people teaching." Considering her place as the very compelling lead singer for The YaYas, she says about school chorus, ironically, "What's funny is, I always wanted to get a solo and never got one. They never picked me."
Outside of her positive chorus experiences, there were two stumbling blocks, one of them having a lasting negative effect. Some "teachers" don't deserve to be caretakers of youthful dreams. When she was around 14 years old, as a Christmas gift, her mother purchased private lessons for her with a voice teacher. Given that there wasn't much money available for such things, it was for just one lesson per month and, to her, it was a special gift. During the third lesson, Catherine asked the teacher if she had a chance to become a singer. The teacher said, "No, I don't think so." Catherine was devastated, and thinking there was no point in wasting her family's money, never went back.

However, the school chorus held sway for her and continued to lead the way. Her teachers were serious about teaching everything from folk singing, to sight reading and ear training. Additionally, she had always loved writing poetry. However, during her senior year, her English teacher told her that the subject matter in her poems was immature and not worth writing about. Disconsolate, she completely abandoned her writing at that point.

During high school, Catherine was also active as a stage hand for school plays. She remained offstage until late in her junior year, when she tried acting. Finding that she liked it, she performed through the rest of high school in some dramas and a couple of musicals.

The next step she took was to enroll as a Theater major at SUNY (State University of New York), Fredonia, near Buffalo NY. She hated it there, and left after 3 weeks. Back home, not sure of her goals, she stayed away from school and worked for a year. She then enrolled at Hoftstra University, where she  studied liberal arts with a "focus" on Theater (Focusing rather than majoring is an interdisciplinary structure there). This was a safe choice, because she could commute and still work part-time. If school didn't work out this time, there was far less risk. She worked 30 hours a week her first two years and didn't audition for anything the first year. After re-acclimating herself as a student, in her sophomore year, she started performing in plays again. In addition, she took a writing course, and in Carolyn Sobel, her professor, found a believer. Encouraged, Catherine returned to writing poetry and was chosen by Professor Sobel to act as a "peer teacher" to other students in Creative Writing. Full validation came when she later won a poetry memorial competition set up by Hoftstra. She then added Creative Writing to her "focus." Her ultimate goal at that point was to get an M.F.A. in Fine Arts and teach at a college somewhere.

During her time at Hoftstra, Catherine was performing with a "Black Box" theater group, which took a small space and put on plays. The company would rearrange the space differently, according to need, sometimes in-the-round, often with the audience in close proximity to the actors. It gave Catherine a new, heightened confidence, having the audience right next to her at times.

In her senior year, Catherine's world was rocked yet again. Her mother was diagnosed with late-stage cancer and died one month later. She'd lost the grandmother she sang with at age 14 and her maternal grandmother the year before her mom died. With no money and unable to cope, Catherine dropped out of school. She went back to working full-time, but also continued to act with the "Black Box" theater group, which was behind the "Night of One-Act Plays" that brought the three together.

Paul Silverman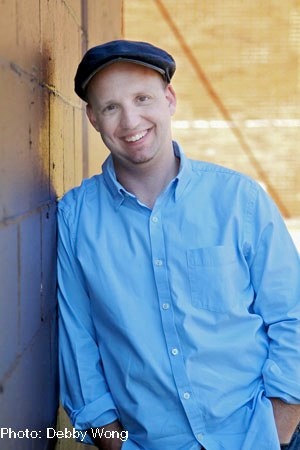 I thought Jay, wry humorist, was the joker in the 3-card hand until Paul started to tell his story. It then became apparent why Jay and Paul hit it off so readily when they met. He began, "I grew up in Lakehurst, New Jersey, home of the Hindenburg crash, that town's claim to fame." [For our younger readers, the iconic photograph of that burning German hydrogen dirigible, or zeppelin, is on the cover of the first Led Zeppelin album] "I attended Julliard at the age of 3… I majored in Baroque… and Gregorian Chant… No, I lie… I actually just started taking piano lessons last week… No, that's also a lie…"
In fact, Paul's mother played piano, so the family owned one. Paul started taking private lessons at around 8 years old and continued for about 7 years. He was classically trained. His teacher worked at a local music school, then later taught out of her house. Paul was driven there by one of his parents every week. He'd play for fun and for the family during holidays. It was all classical until he got to high school, where his music teacher broke him out of that mold, introducing him to jazz material and also got him "heavily involved in musical theater as well." The musical theater experience, beginning around his sophomore year, "forced me to learn really fast," he says. He worked with rehearsals for shows, so there wasn't time to practice the material — he just had to pick it up quickly. "It helped me improvise more, stretch myself, see patterns in the music, and break things down into what I was able to play immediately. It dug me in a little bit deeper." Paul also accompanied singers, at their practice sessions and their concerts. He became comfortable with adapting and "seeing what other musicians were doing around me." He did some stage work, but stayed focused on the music for the most part.

Paul went to Hoftstra to study English and Journalism, but took his electric piano with him, although it "barely fit" in his dorm room. He didn't pursue any type of musical performance during his 4 years at college, but his drive to play was persistent. There were times when he'd sneak into the school's rehearsal studios to play a regular "acoustic" piano. Usually, he'd just set up the electric piano in the dorm room, and play songs by Gershwin or Billy Joel, or old "torch songs" to "keep his sanity." He reiterated, "It's a release for me… It keeps me sane." Anyone who experienced uncertainty of direction in their college years might recognize those times as an existential sinkhole and will appreciate the validity of that remark.

Paul doesn't remember exactly where he met Catherine, but recalls that he was involved with the same "black box" theater company that she was. He did some acting for fun and enjoyed the camaraderie of the other actors, continuing with the theater group after graduation. So, he was present when the one-act play series took shape. Rehearsals were held mostly on Long Island and toward the end also in Manhattan, where Jay was living. The plays were performed on the Lower East Side.

Getting Serious

Around 1996, the three had been getting together to play at Paul's house for some time, eventually playing a few shows as The YaYas, but never took any of it too seriously. During this period, Jay and Catherine fell in love and in October of 1997, they got married.

Things could have blossomed at this point, but the fates were not done testing Catherine. On their honeymoon, Catherine was thrown from a horse and two of her vertebrae were crushed. It took her a year to fully recover. She was confined, with a brace, to bed rest for three months, allowed to take a few steps once a day. Then she graduated to a walker and from there, rehabbed her way back to normal activity. During her recuperation period, she had time to reflect, and she realized that singing was the most important thing in her life and she wanted to make a serious attempt to work at it full-time. She spoke to Jay and Paul about pushing for more gigs, so in 1998, they surveyed the musical landscape and began their serious run as a band.

In 2003, they self-produced their first 10-song CD, Everything, co-produced and mixed by Ben Wisch who'd produced the Grammy-winning album Walking in Memphis by Mark Cohn and additionally, other notable performers (Patty Larkin, Lucy Kaplansky, Jonatha Brooke, Red Molly). It was a great learning experience for the band. However, Paul seriously injured his hand around this time and their progress was slowed.

The three also played in the country /roots rock band, Jackalope Junction, which overlaps the existence of the YaYas for about 3 years. Leader Dave Isaacs was looking for a singer/piano player but saw The YaYas perform at an open mic, and asked the three of them to join his then 3-piece band. Touring as a 6-piece band was another valuable learning experience. Isaacs, a consummate professional, later moved to Nashville and is now a performer/coach there.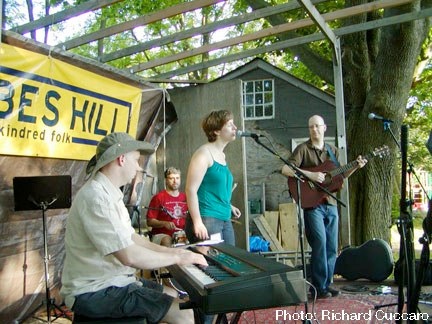 The YaYas, in the moments I first encountered them, behind Hammond House, during the 2009 Tribes Hill Annual meeting/Hootenanny

Synchronicity

The balance of all the elements in the YaYas' inventory of talents is impressive. Reaching back to their first CD, Everything, it was evident that  they had something special. I got my hands on Everything  at the 2009 Northeast Regional Folk Alliance (NERFA) Conference. In my December NERFA CD reviews, I wrote: "While Jay on guitar and Paul on keyboard are terrific, Catherine's voice is the jewel in the setting. She's riveting. It's no wonder Annie Lennox is listed as an influence. In 'The Falling,' her voice soars on the refrain: Yeah it feels so free, the falling. Yeah it's oh, so fast, the falling. There's a cleverness in the writing in the opening lines, I've never been afraid of heights / But I am afraid of the ground.  'Don't Give Up on the Sun' seems to be an entreaty to someone to not give up on life, on living. It's dreamlike, with Paul's keyboard ringing like chimes and Jay's solemn guitar strum conducting a stately march. Catherine's voice floats, ethereally high over them: Please let him keep looking toward this horizon…When I'm thinking of him, it's twilight. And it seems to me he's giving up… Don't give up on the sun…"

While Catherine is the lyricist for the band, she readily acknowledges the integral part that Jay and Paul play, sometimes helping her complete the songs, pushing her past hurdles in the narratives.

Paper Boats was just completed in September, and I was able to listen to the album before its release. Catherine continues to do what she does best, writing songs that touch upon her personal experiences, but contain universal appeal, then express them with refined, passionate vocals. Jay and Paul wrap Catherine's stories in melodies that make them fly.

The band moved to Mohegan Lake, near Peekskill, NY in 2005, and has become a part of the Tribes Hill community. Singer/songwriter / producer Fred Gillen Jr., past president of Tribes Hill recorded Paper Boats with Jay. He also contributed two songs to the album and sings with Catherine on one. In addition to co-bills with Fred's band, Hope Machine and the YaYas, Fred and Catherine will be touring together this fall.

The YaYas will appear in Acoustic Live showcases at NERFA and we'll be at the Postcrypt Coffeehouse for their October 1st show. Hope you can join us!

Website: wearetheyayas.com

Upcoming Appearances:

Oct 1   8:30pm Postcrypt Coffeehouse @ Columbia Univ., NYC  Free

86pm  Black Cat Cafe, 45 Main Street, Irvington, NY  

       (914) 231-9060  Free

101pm Peekskill Coffee House,

101 S. Division St., Peekskill, NY

167pm Cambridge Sessions @ Cambridge Sound Studios 1

       Cambridge Lane, Newtown, PA 215-579-9500  $10

247:30pm CD Release Party with Special Guest Kiriaki Bozas

       @ Towne Crier Cafe Route 22, Pawling, NY $15 Adv / $20 Door

277:30 S.N.A.F.U. presented by David Morreale & Waterfront Hotel,

       1710 Thames St., Baltimore, MD

2812pm 1620 AM w/ Karyn Oliver, Baltimore, MD

Nov 7   1pm Peekskill Coffee House

106pm  91.3 FM WVKR with Sharon Panaro

11-14  2010 Annual NERFA Conference, Nov 11-14 Showcasing

           w/ Acoustic Live, others