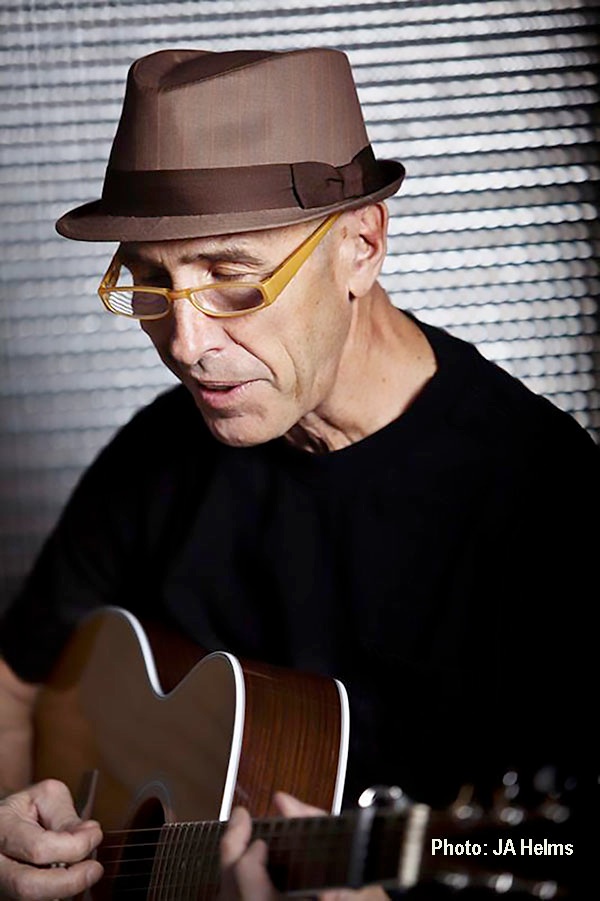 Sometimes dreams really do come true. However, the dream might be different than the one you had. It might seem like somebody else's. Tim Rice is living a dream like that. A 63-year-old retired speech language pathologist and lifelong singer/songwriter, he and his wife Penelope, a still-employed nurse and teacher, own their own house in Maine. Together, they've raised two daughters, Leah, 26, and Haley, 21. He never stopped writing and is still recording and touring. He'll hit the road for inspiration, sometimes traveling to Nashville, sometimes to Clarksdale, Miss., one of the birthplaces of rock 'n' roll, and he'll hang out with the old bluesmen. A one-time professional photographer, he still takes pictures everywhere. His photographs of the South, particularly the ruined Bryant's Grocery where the martyred Emmett Till had his fateful encounter, are especially compelling.
I ran across Tim at the Northeast Regional Folk Alliance (NERFA) Conference in November 2015. I had wandered into Alan Rowoth's Big Orange Tarp late-night guerrilla showcase room and felt a small earthquake when I heard Tim sing "Find Baby" in his killer baritone. I wrote about that experience in our December 2015 issue. It wasn't until we spoke recently that I understood the depth of his experience and talent.

Roots

Tim Rice was born in 1953 and raised in South Portland, Maine, the youngest of three brothers. His father was a staunch Benny Goodman fan and the music poured from the record player and radio all through Tim's childhood. His middle brother, Jeff, seven years older, was a founding member of Devonsquare ("Bye Bye Route 66") which was formed in the family's basement in South Portland. Jerry, nine years older, liked folk and his favorite was/is Gordon Lightfoot. Jeff was Tim's main influence. Tim picked up a cast-aside ukulele at age 7 and began playing without instruction, seemingly by osmosis. He did the same with a tenor guitar, just the right size for an 8-year-old. Later on, at around 15, he was instructed in guitar by a local teacher, Dexter Huntoon, using the Berklee method. Tim quickly used the instruction to start writing his own songs. He became so facile about his talent that he used it to enlarge his recreational field. Huntoon viewed Tim as a guitar prodigy and pressured him to work harder. However, "Girls and partying were a problem," he told me.

Devonsquare played in town at a place called Anthony's, a steakhouse equipped with a great stage. The group would invite Tim onstage regularly to play. It was here that he got over his initial stage fright, becoming a precociously seasoned performer.

Tim's father was a photochemical salesman and had a lot of graphics magazines and books lying around. Tim loved to look at the masterful photos they contained. He became an avid photographer as a youngster, after getting a Brownie camera for Christmas. This skill became invaluable later.

Disappointment, Then the Road

Tim attempted to go to the Berklee College of Music in Boston, but his parents were unable to foot the bill, so he left for Florida and began playing out all over the state. After a couple of years, he decided to return to Maine. He played his way up the East Coast. "That hunk of wood and steel strings opened a lot of doors," he said.

The Music Business … Dream Breaker

Tim got back to Maine to find his brother Jeff, having left Devonsquare, back home and  not doing music. He'd tried his hand in L.A., but crashed and burned. Jeff wouldn't pick up a guitar again for five years.

While back in Maine, Tim found a girlfriend, his future wife Penelope, and convinced her to accompany him to L.A., where he'd take his own shot at the music business. So confident in his talent, he told her, "In three years, I'll be a star and we'll move to Malibu."

They moved to L.A., where Tim found studio work, writing and playing. He also hooked up with Yary Sports Photography, taking team photos and pictures at live sports events. "I used a 600mm lens on a monopod and tried not to get run over," he recalled. He was able to earn a living while his music career developed. It actually took seven or eight years for Warner Records to make its offer. By then, however, Tim had seen the uglier side of the music business and turned it down.

It happened this way: Tim's band, Music of the Spheres, had been chosen to write the music for a nationwide event, "Hands Across America." They were given free studio time worth many thousands of dollars to write and record everything. The day of the "Hands" kick-off event, their performance spot was pulled out from under them by a promoter who'd been bought out by another band. Their failure to play had grave repercussions. Additionally, Warner Records offered a contract that Tim recognized as paying for only a portion of his songs, while wanting to own them all.

By this time, Tim decided he'd rather just work as a studio artist. When they insisted that he take the role of performing/recording artist, he knew he wasn't up for it and walked away. He'd always carried his brother Jeff's experience with him and, with it, a wariness of the music business machine. His songwriting is sacred to him. "I wasn't going to allow anybody to steal my soul," he said.

Back to School

While Tim assessed the precarious nature of the music business, Penelope became pregnant with their first daughter, Leah.

Tim enrolled at Cal State, Long Beach and earned his undergraduate and masters degrees in communicative disorders. He then spent the next 20 years as a speech pathologist, treating communicative disorders and swallowing disorders caused by a stroke. The first half of his career was spent in California. In 2000, Tim and Penelope moved back to Maine to care for their aging parents, who lived about 15 minutes apart.

Music, Full-time Again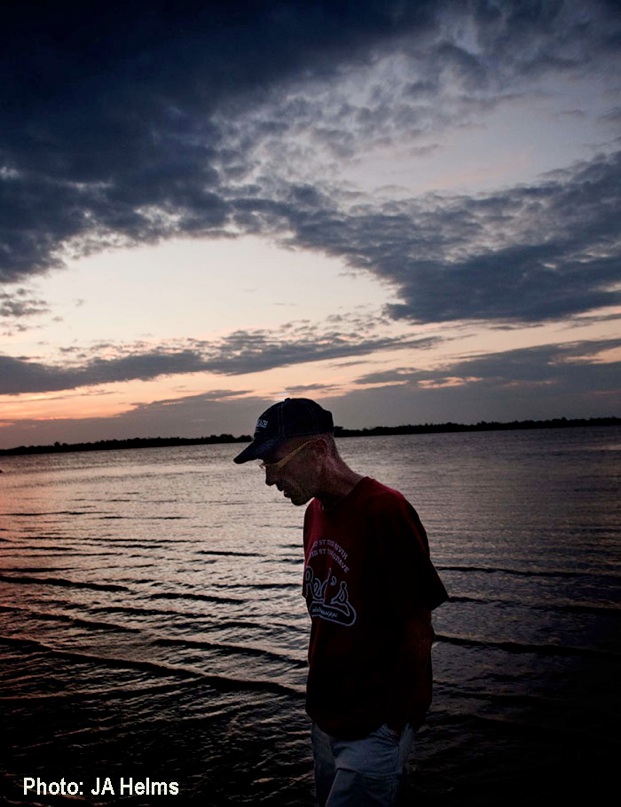 Tim finished his career as a pathologist in 2010. He began playing out again and became acquainted with Maine singer/songwriters, including Putnam Smith and Connor Garvey. The singer/songwriter community provides a welcoming environment, even for someone whose style range is as diverse as Tim's.
Although Tim's songs reach into the jazz realm (some of his repertoire has been acquired by Diana Krall), he loves performing solo over a range of styles using just an acoustic guitar.

More importantly, he loves the songwriting process: that first blush of inspiration that continues to grow, that's still there, percolating upon awakening in the morning; then learning how to master it so that its essence gets communicated exactly as he intends when he plays it.

Tim's recording career is red hot right now. Three EPs are in the works. Pillars has just been completed. The EP following Pillars will be titled 17 and is about halfway done. He's been working with some of the best studio personnel in Nashville and has gotten top-notch female vocalists to provide backup. The recording following 17 will be a stripped-down affair, to give venue operators a better idea of what Tim sounds like in a live solo performance.

Tim met Mike Beck of Access Film Music  at NERFA last year and his music will be a featured component of Beck's sampler for producers at the ECU Independent Film Festival in Paris in April 2017. Tim will be in Paris for that three-day festival. Complementing that trip, performance slots in Spain, France, England and Holland are being lined up through the international music network Songs & Whispers.

Tim loves where his life is at, specifically the chance to write and play his songs for people. Toward the end of our interview, he mused about what his final moments on earth might be: "I think what's going to happen is, I'll be playing somewhere in Poughkeepsie and there'll be a very long, strange pause and they'll say 'that's a long pause, even for Tim,' and I'll just die right there. They'll knock me off the stage and bring somebody on for the next 15 minutes — and I'll be done."

But before he's done, we'll be looking for those new songs and CDs. If he shows up here in the New York Metropolitan area for a live show, Acoustic Live in NYC will be the first to let you know.

Website: http://www.timricemusic.com