Janis Ian  

A Life in Song, A Triumph of the Will

by Richard Cuccaro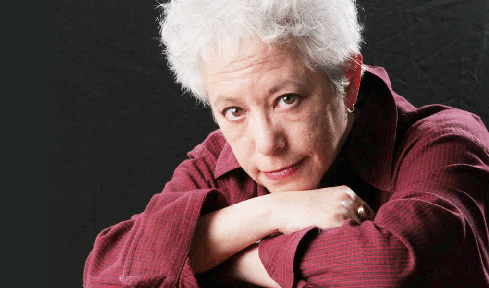 Photo: Peter Cunningham

As a lightning bolt of illumination splits the sky, a thunderclap of enlightenment follows.

Somewhere around 1999 or the early 2000s I went with a group of co-workers to an early show at the now-defunct, sorely-missed Manhattan nightclub, The Bottom Line. Lured by a bill that included Tom Paxton and Janis Ian, we knew we were in for an evening of top-notch folk music. Tom is, of course, one of the grand wizards of the songwriting genre, funny and eloquent. Janis, we knew, as a great singer and gifted writer, would more than hold her own.

Most of us were ignorant about another area of Janis's expertise… the deep guitar chops. She took center stage and began playing fingerstyle guitar with an almost impossibly pristine sound. I can still hear it. I'd never heard a guitar sound like that. I don't know if we noticed the wah-wah pedal right away. Who uses a wah-wah pedal with an acoustic? Uhh… that would be …Janis Ian. We sat there slack-jawed as Janis unleashed a barrage of guitar histrionics that crossed a line -- to borrow a phrase from Star Trek -- where no folkie has ever gone before.

In an effort to pin down the exact date of the show, I checked the "Timeline" on the Bottom Line website that lists the performers for each show. No dice. It only went up to 1998. Using the e-mail link, I sent in a query, with my contact information attached. Late that afternoon at the office, my phone rang. To my delight, it was Allen Pepper, the renown co-owner of the club.

Although he couldn't answer my question ("There were so many appearances!"), he was eager to weigh in with his own recollections and praise. His appreciation of her talent and personal affection for her go a long way back. He sounded amused as he recounted the reactions of colleagues when they discovered how well Janis played guitar. "They were always impressed with her songwriting, but they couldn't stop talking about how good she played," he said. Dion ("Abraham, Martin & John") could be very picky about who he played with.  When Allan approached him about participating in one of the "In their Own Words" songwriters-in-the-round shows, Dion asked "Who's playing?" When Allen told him Janis Ian would be one of the other songwriters, in a heartbeat, he said, "I'm in."

The songwriting held a special place in his memory. Allan said about her later appearances at the club, "She never phoned it in. She never stopped writing. A lot of artists recycle the same 'hits' over and over, but not Janis.  She'd get requests for 'Society's Child' and 'At Seventeen' and she'd say, 'I'll play those, but first I'd like to play some new ones for you.' The later stuff was every bit as good as what she was known for, as strong as ever. And she always had something to offer that gave you pause. I always looked forward to her coming back." 

I'm not sure when or how I began to understand Janis's relationship to folk music. I know that earlier in my life -- through my 20s possibly into my 50s, I viewed her as a pop artist with a social conscience. My longest-standing memory was (and still is) the way I would get choked up listening to "At Seventeen," especially during the ache-filled refrain, "…who call to say, come dance with me…" Ahh, yes… I'd had my share of "wallflower" years and there were more than a few missed dances. She seemed to know about all of "us."

I was shocked to discover how little I actually knew about Janis Ian.  It wasn't until I picked up a copy of her autobiography, Society's Child, that I understood the full depth of Janis's connection to folk music. I also became aware of the route by which she developed her sense of social justice, and the emotional, physical and financial hurdles she has overcome. Her story reads like a ride on the Coney Island Cyclone with the tracks greased. We've skimmed the surface to give the reader a taste of the contents.

Growing Up with the FBI

Janis Ian was born in 1951, straight into the teeth of the McCarthy years. Or as Janis herself put it, "…into the crack that split America." There was the straight-laced, buttoned-down America, where you didn't ask questions and trusted those in power; then there was the side that looked past the American facade for the truth, seeking to explode the whitewashed myths.

The FBI would shape her early life.  Her family was already being scrutinized before she was born. Her father, then a chicken farmer, was inexplicably picked up by FBI agents after attending a meeting about the price of eggs. Her mom was active in the left-leaning Civil Rights Congress. The agents would hang around, always recognizable in their black suits and ties, even in the heat of August. As she wrote in the title track of God and the FBI: "Mama's making mimeos - Pete's on the stereo singing 'bout freedom, bugs in the bedroom…"

During her childhood, the family lived in various locations in New Jersey. A precocious toddler, Janis writes that her father used to say, "Janis started talking at seven months and never stopped." At two-and-a-half years old, she persuaded her father, also a master music teacher, to give her piano lessons. It ended a year later because, at three, she was already getting into arguments with him over interpretations and fingering. Other inexpensive teachers took over after that.

Later, her father graduated from Rutgers University and began teaching in the New Jersey public school system. The FBI would contact each school administration every two years when he'd be up for tenure. He'd lose the job and start over again somewhere else. The family moved each time.

The Prodigy

During her school years, Janis's I.Q. was tested at genius level, but her mother kept it a secret from her, wanting her to have a normal childhood. In kindergarten she objected to learning her "ABC's" because she already knew how to read. The teacher assumed she was lying and made her stand in a corner for punishment. After her mom had a talk with the principal, Janis was allowed to read while the rest of the class did their drills. A local librarian helped Janis "retain her sanity" by allowing her to take out more books than the usual allotment and picked out more advanced works for her to read.

At nine years old, Janis heard Odetta for the first time on a Harry Belafonte television show. Janis was transfixed. Shortly afterward, her mom took her to see Odetta perform at Rutgers. A year later, at summer camp, she began studying guitar. She practiced,  listening to all the records in her parents' collection, plus some borrowed from family members. Everything from Ma Rainey to Billie Holiday and Pete Seeger to Hank Williams. She learned chords and wrote the lyrics on legal pads. Once a week, past her bedtime, she'd secretly listen to a folk show out of Newark at 10pm, a towel stuffed under the door to avoid being heard.

Later, a new camp opened, with her father as director and her mother as financial officer. Roving musical counselors included Pete Seeger, Richie Havens and Bernice Reagon.

In junior high, she'd go to Greenwich Village, meeting with others from camp, to stand around the fountain in Washington Square Park and sing. They'd talk about Vietnam and voter registration drives. They'd see interracial and gay couples while being totally ignored by adults -- a completely opposite atmosphere from conservative New Jersey.

The Young Writer

She wrote her first song, "Hair of Spun Gold," at 12 years old. With her father's guitar perched on her lap in the back of the family station wagon, she played it for them. Her mother asked her where she learned it. When she replied, "I wrote it," they turned and looked at her in shock. It was beyond premature, with lines like, …and I'm looking down on my child / I swear she'll have the time / There'll be time to love,  there'll be time to learn  / Her childish memories she won't spurn.

Her father subscribed to Broadside Magazine which published songs by people like Bob Dylan and Buffy Sainte-Marie. Janis made a lead sheet like those in the magazine, added the melody, chords and lyrics, put her name and phone number on the page and submitted "Hair of Spun Gold." Two months later, her father got a call from the editors. They wanted to publish the song and could she come into Greenwich Village to play a hoot? "She's only 13," he replied. "Well, then could you drive her in?" they asked. At the Village Gate, she played alongside some of her heroes (sitting between Tom Paxton and Len Chandler) and, after each song, she got a standing ovation.

Manhattan and the Breakthrough

A year later, the family moved to the upper west side of Manhattan. Janis took guitar lessons with the Reverend Gary Davis, and after the lessons morphed into social occasions, began hanging out with him. She became a regular at the Village Gate Hoots. Then, Gary insisted that Janis open for him at a Gaslight Cafe gig and the owner reluctantly agreed after Gary threatened to walk out.

Her recording career got its rocket-propelled start after she wrote "Society's Child (Baby, I've Been Thinking)" based on her observation of an interracial couple. She played regularly after that, which got her noticed and led to a meeting with legendary producer "Shadow" Morton. He was rude at first, and their collaboration got off to an incendiary start. Shadow disagreed with her "Baby, I've Been Thinking" title, so when her first record came out, it became "Society's Child," with the prior title in parentheses. It was a hit in various pockets of the nation, but banned elsewhere. Then Janis was added to a Leonard Bernstein television special "Inside Pop: The Rock Revolution." Bernstein lavished praise on her. Then, she had her hit. Everywhere.

The roller coaster ride picked up speed. She was adored and reviled at the same time. Supportive fans would worship her. Large swaths of America still supported overt bigotry. Racists came to her concerts and tried to boo her off the stage. They'd spit at her on the street. In school, her fellow students at the High School for Performing Music and Art were respectful. The teachers, however, were atrocious. Jealous of her success, they penalized her for absences resulting from performing, even though she got good grades on tests. They hounded her into quitting. Asked in a later interview if she had any regrets, she replied, "Not for an eighth of a second." She always knew there was no place for a person like her in the American school system.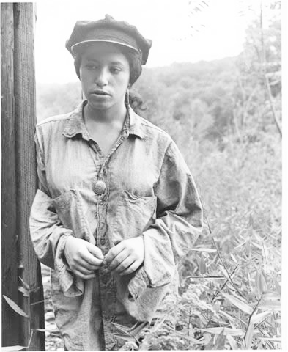 That First Big Drop

At the same time her career was taking off, her parents' marriage fell apart. Chapters dealing with their separation and divorce and Janis's emotional upheaval are particularly sad. She sought refuge in her work and in a romance with her new boyfriend, Peter Cunningham. Although she knew she was attracted to other females, her sexuality was fluid. Peter became her love, her rock, an oasis inside of the whirlwind.  On the music trail, she became friends with stars such as Janis Joplin and Jimi Hendrix, who tried to protect her from drugs, but the proximity led to some experimentation. Fortunately, cannabis was mostly as far as it got, recreationally.

The psychological battering from pressure to constantly write, tour and record, and the disintegration of her family took its toll. All the Seasons of Your Mind (1967) sold enough to make the national charts, but followup albums, The Secret Life of J. Eddy Fink (1968), Who Really Cares (1969) and Present Company (1971) did not.

In her companion book of poetry to Who Really Cares, bearing the same name, she writes in "My Sullen Song," Laugh, go on and drown / Funny, isn't it? / How many sessions it takes / Before anyone hears the final mix?… Then stand, try to sing / and the wind calls out / forever trying / Fall down, laughter rings / The sun ambles by / not even smiling.

While we cannot be sure that poem was written exactly during that time, it seems to capture her frame of mind.

Emotionally shut down and physically drained, Janis moved with Peter to Philadelphia. Harrowing passages describe how a diligent psychotherapist there, Gerry Weiss, pulled her back from near death and personally nursed her back to health. She regained her sense of self-worth and purpose and began working again.

The Second Climb

During this process, she wrote "Stars," a soul-baring work of art. It was provoked partly by a critic referring to her, still a teenager, as a "washed-up has-been." It was also partly inspired when she heard Don McLean's "Vincent" for the first time. She finally felt like a "writer."

She played a tough weeklong gig in California, but realized that the weather and atmosphere was what she needed. She moved there, and her attraction to women came to the fore. She describes a triangular affair that would challenge the sanity of Freud. Although it brought a halt to her relationship with Peter, they remain friends to this day. A photographer, his elegant portraits of her grace these pages.

The album Stars (1974) was followed by her biggest success, Between the Lines (1975) which contained the song "At Seventeen," another revealing tract that cut so deep, she was initially afraid to play it to audiences. "Jesse," a song she'd begun at the age of thirteen as an elegy to a Vietnam vet, was also written during this period. It became a hit for Roberta Flack and was recorded by many others. The albums Aftertones (1975),  Miracle Row (1978), Night Rains (1979), and Restless Eyes (1981) followed. A huge success in Japan, she became an iconic star and was (and still is) treated like royalty there.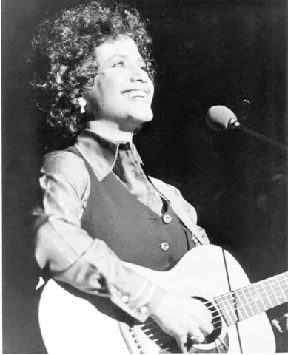 Hiatus

In 1982, feeling depleted, Janis walked away from a multi-million-dollar record deal with Columbia which had three more albums contracted. She needed to get off the merry-go-round to explore other areas of life, to regenerate her resources. She did one more album, Uncle Wonderful (1983) with an Australian publisher, then walked away from the music business. Janis found it liberating to study in areas, such as ballet, where she had no innate ability. She also studied acting under Stella Adler, who became a close friend and mentor until Stella's death in 1992. Although she still wrote, and had songs covered by others, she issued no recordings for around 10 years.

The Bottom Falls Out

In the late 80's and early 90's, a number of elements would re-shape Janis's life. She had gotten married, but ended the marriage, which had become abusive. She discovered that her "accountant" (a bookkeeper without a proper CPA) had embezzled her money and falsely represented her income tax payments. She was stripped of every penny. An avaricious IRS agent appropriately named Granite seemed to take sadistic pleasure in erecting barriers to Janis's attaining any kind of solvency, despite her complete cooperation. After one episode during which Granite removed all the funds from a "secure" bank account, she found an inner reserve and faith in her talent and wrote the reaffirming, "Days Like These."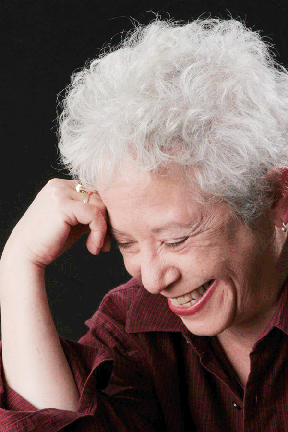 Photo: Peter Cunningham

Tennessee Transition

In 1986, her new publisher MCA suggested that Janis work with Nashville writers to improve the marketability of her songs. She had talent and wrote deep songs but Nashville writers had the craft to make them more commercial. She teamed with accomplished songwriter Kye Fleming both creatively and romantically and found some success and some brief happiness. The passages that recount their creative interplay are eye-opening.

Chet Atkins became her guardian angel. After she declared her homosexuality, he stood by her and issued an authoritative warning to anyone who might give her trouble: "Don't mess with her…" He would bolster her confidence in her guitar playing, stressing her individuality.

The years of being a workaholic caught up with her and she became ill with Chronic Fatigue Syndrome (CFS). Tragically, her mother, Pearl, had become ill with Multiple Sclerosis and would decline over a 20-year span. Janis struggled to help her in the midst of her own illness and her IRS battle. The chapter dealing with Pearl's final days is heartbreaking.

As she finally regained the upper ground in her battle with CFS, Patricia Snyder came into her life, bringing her physical and emotional comfort. Gradually, Janis got more work and they emerged from their threadbare existence. Through all of her travails, Janis never stopped writing. She had begun writing with Kye while still living in LA. After the relationship ended, although Kye, a Nashville native felt awkward, Janis felt that Nashville had become "home," and decided to move there permanently.

The initial album coming out of this period, Breaking Silence, would be her first in ten years. Powerful songs abound. The chilling title song "Breaking Silence" is about incest. "His Hands," about spousal abuse, was from first-hand experience and "Tattoo," a song about a concentration camp survivor was, she felt, her own long-overdue statement about the Holocaust.

Relationships

The book describes in detail the relationships Janis has had, over the years, with both men and women.  What was horrific about most of Janis's earlier relationships was the amount of betrayal her partners displayed. Her marriage to her husband descended into physical abuse, psychotic behavior and Janis's near-murder at his hands. Janis has finally found happiness in a stable 20-year relationship, a testament to her resilience and intelligence. Janis and Pat got married in Toronto in 2003.

The Prose Writer

Janis had been approached by the gay-oriented magazine, The Advocate to write a monthly column for them. She refused, saying "I don't write prose," but Pat and an editor provided the idea that Janis would poke holes in the stuffiness of its image and that concept sealed the deal. At the same time, Performing Songwriter magazine was just starting up. Janis was approached for a monthly column because her presence would impart credibility. She could write whatever she liked. After sixteen years, the magazine has just ended its publication, but for eight years, Janis imparted her wisdom to the songwriter community.

In addition to songwriting, Janis is currently a writer of science fiction. Janis's father owned every copy of The Magazine of Fantasy & Science Fiction ever printed. She grew up reading them and has always been a huge fan. She attended her first Worldcon, the largest gathering of science fiction writers and fans, at the prodding of two of her heroes in the genre, Mike Resnick and Anne McCaffrey. They pushed her to involve a number of other authors to contribute to Stars, a compilation book of short stories based on her songs. She was surprised to find that many authors were huge fans of her music. The stories poured in. In the first tale, "Come Dance With Me," Janis herself makes a thinly veiled appearance. Janis's own story, "Second Person Unmasked," not unsurprisingly deals with a shifting sexuality and the issue of powerlessness.

The Website

On Janis's website, janisian.com, her intelligence, integrity and generosity of spirit is on full display. Janis's stint as a columnist for Performing Songwriter plumbed her depth of knowledge of the music business. A number of these articles are archived on her website. Her article on "The ABCs of being the Boss," geared toward musicians, contains a wealth of helpful information for anyone in a supervisory capacity. Also available is the article Janis wrote for Performing Songwriter, on the free downloading phenomenon, "The Internet Debacle." When she reported that downloading actually increased sales, not the opposite, as the record industry had charged, she was called a traitor. She started making some of her songs available as free downloads and watched her sales shoot up. Later, when iTunes was established, her assertions about downloading were validated.

After her mom's death, to honor her, Janis established Pearl's Foundation, a scholarship fund to help people in their efforts to seek higher education, Her mother had forged ahead and graduated from Goddard College, in spite of her illness, fulfilling a lifelong dream. An initial auction of Janis's own personal effects, held on the internet, brought in a total of $66,000. At the time of the printing of her autobiography, $300,000 had been raised.This preceded, but could have functioned as a road map for eBay. The website describes the entire process.

There is also a section on how the album Billie's Bones was recorded. It's a primer on how to develop a recording from start to finish.

                                              Photo: Peter Cunningham

The Fourth Climb

Janis's most recent albums, God and the FBI (2000), Billie's Bones (2004) and Folk is the New Black (2006) show that her writing is still razor-sharp. The latter starts off with the cannonade of "Danger, Danger": We gonna ban all the dagos, the wops and the kikes Gonna ban all the chinks and the towelhead types / Ban all the wetbacks, ban all the fags / Wrap it up tight in the American flag… For anyone who's still paying attention, it's clear that we need all the writers we can get, willing to write lyrics like that. Hunger (1997), completed after a difficult studio experience and filled with glittering gems from start to finish, has become a personal favorite of mine.

Those of us who have been fortunate to stand face to face with Janis will never forget the steady gaze behind which sits one of the formidable minds of our generation. Every live appearance is marked by staggering talent, biting wit, and endearing humor.

We would all like to leave a small footprint as we leave this earthly plane. We know that Janis will

certainly leave one.

About the size of the Grand Canyon.